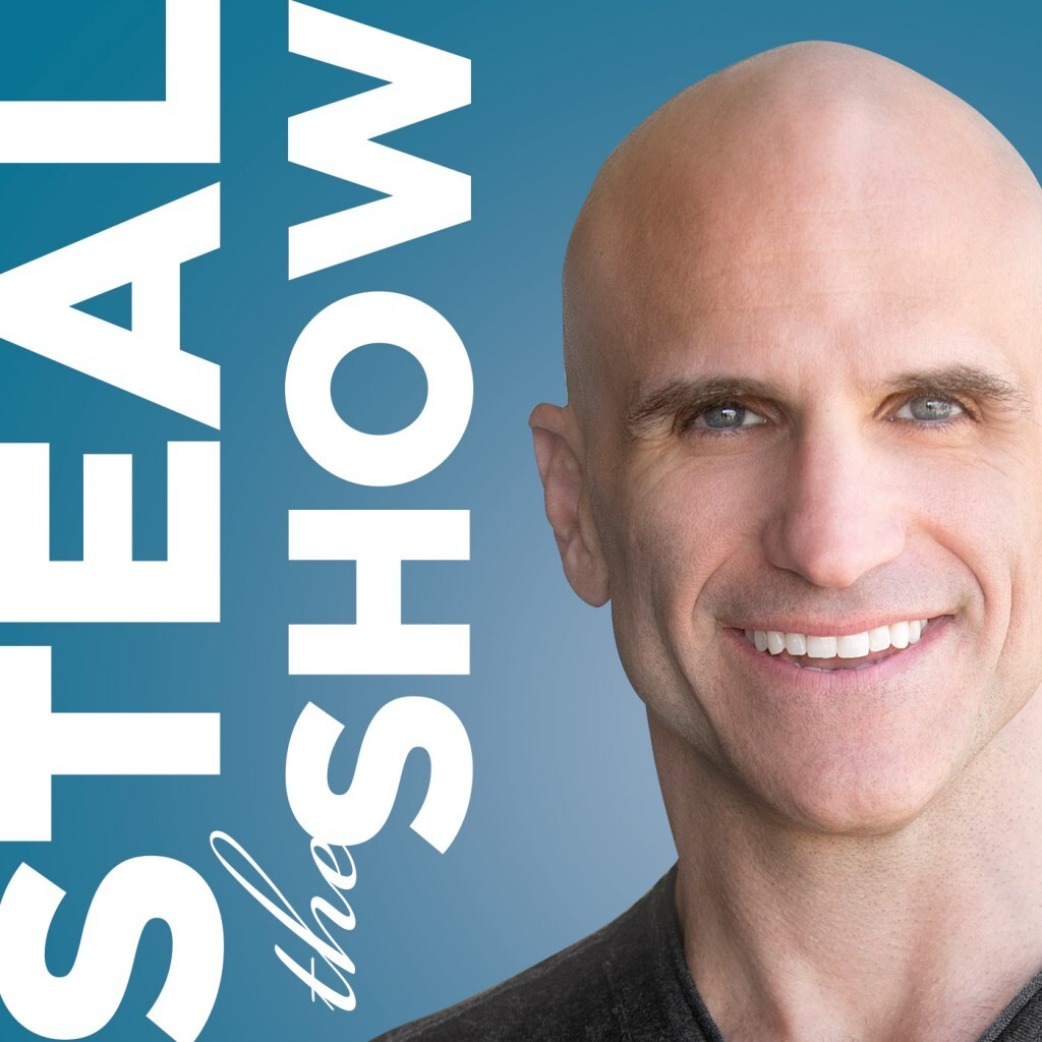 This week's guest is a breath of fresh air with amazing energy. She's also your secret weapon for leveling up your online video performances.

Luria Petrucci is the founder of Live Streaming Pros. In the past 17 years, Luria has produced over six thousand videos and live streams—generating over a billion views. She's been called on by CNN, FOX, NBC and other major media outlets to share her wisdom on creating transformational experiences with video.

Michael spoke with Luria about what works in online video, what doesn't work, and how to think about using online video as your speaking career evolves.
How You Can Steal the Show
Uncover what makes online audiences fall in love with a livestream host.
Learn what changes you can make to seamlessly make the jump from the stage to the small screen.
Stand in your authenticity as a performer. (That might sound counterintuitive. It's anything but.)
Discover how consistency is a tool that you can use to build and strengthen your authentic brand.
Take advantage of the top three ways that meeting planners discover and book speakers.
Fuel your speaking career with stageside leads, instead of relying solely on marketing.
Use three key strategies to get live stream audiences engaged—and keep them engaged for your full performance.
Discover quick, easy changes you can make to make your live stream events more effective and memorable. (For all the right reasons.)
Listen to more episodes of Steal the Show from this season and previous ones at https://stealtheshow.com/podcast/.

Learn more about Heroic Public Speaking at https://heroicpublicspeaking.com/.

Get speaking, performance, and thought leadership wisdom and insight delivered straight to your inbox by subscribing https://heroicpublicspeaking.substack.com/.

In this episode…
[GUEST] Luria Petrucci's Live Streaming Pros YouTube Channel
[CAMERA] Sony ZVE 10
Mind-blown…or marshmallows? Watch this clip of Luria demonstrating on-screen graphics and see for yourself.
Other episodes of Steal the Show that'll surprise and delight you…
Search Engine Optimization for Speakers and Others Who Want Online Visibility with the Author of Duct Tape Marketing, John Jantsch
Marcus Sheridan on Leading Interactive Workshops and How He's Killing It with Video Marketing
Scott Stratten on Harnessing Your Personality for Fun and Profit
Full transcript coming soon.