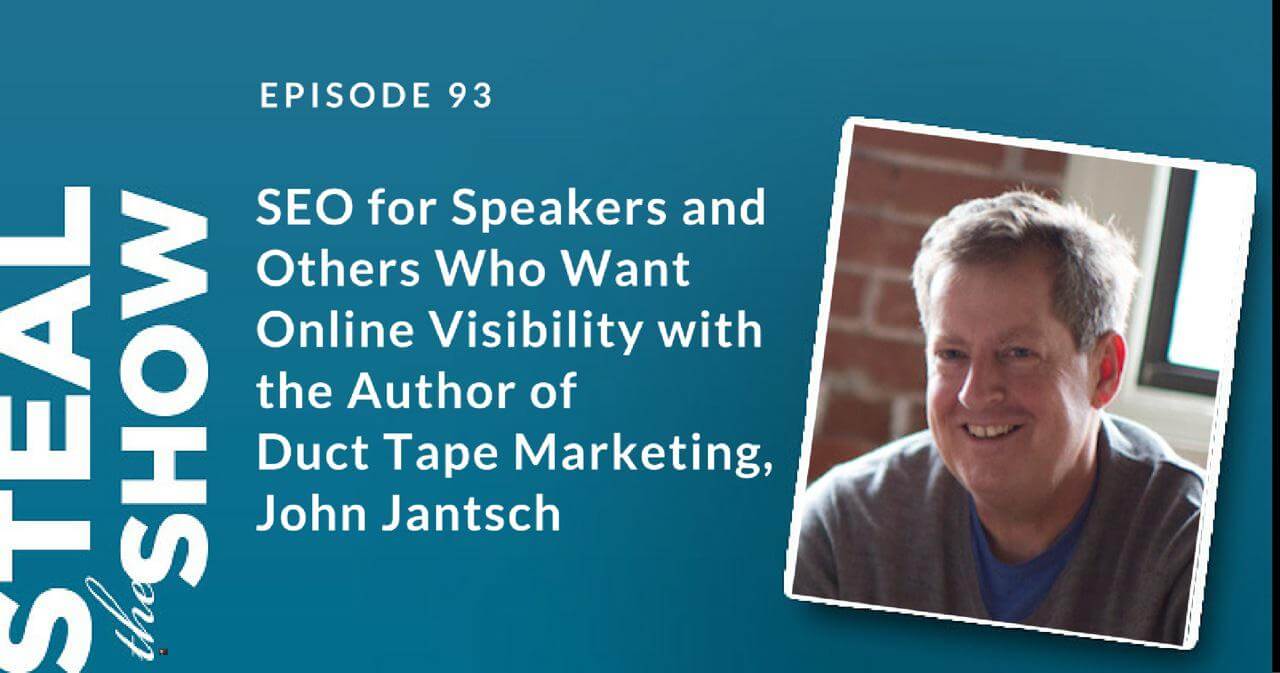 Listen Now
Podcast: Play in new window | Download
When we suggest to increase your website's visibility, we don't mean to use neon colors and the largest fonts possible. With author and entrepreneur John Jantsch, we discuss:
Understanding today's search engine optimization (04:37)
3 things to know before you build a website. (07:19)
The 3 elements for building a successful web page: research, structure, and networking (15:25)
The difference between a landmark theme and a niche theme. (19:45)
The benefit of linking other website contents to your web page. (25:47)
How to recognize when you have reached the "critical mass stage". (33:56)
Which direction to go in marketing your content. (50:36)
John Jantsch is a speaker and marketing consultant. As the founder of Duct Tape Marketing, John specializes in assisting small businesses to grow by installing predictable, repeatable marketing systems.
John is the author of the following marketing and business books: Duct Tape Marketing, Duct Tape Selling, The Commitment Engine, and most recently, SEO for Growth: The Ultimate Guide for Marketers, Web Designers, and Entrepreneurs.
Find out more about John Jantsch and his upcoming events.
You can also check find out more about John's Blog and Duct Tape Marketing.