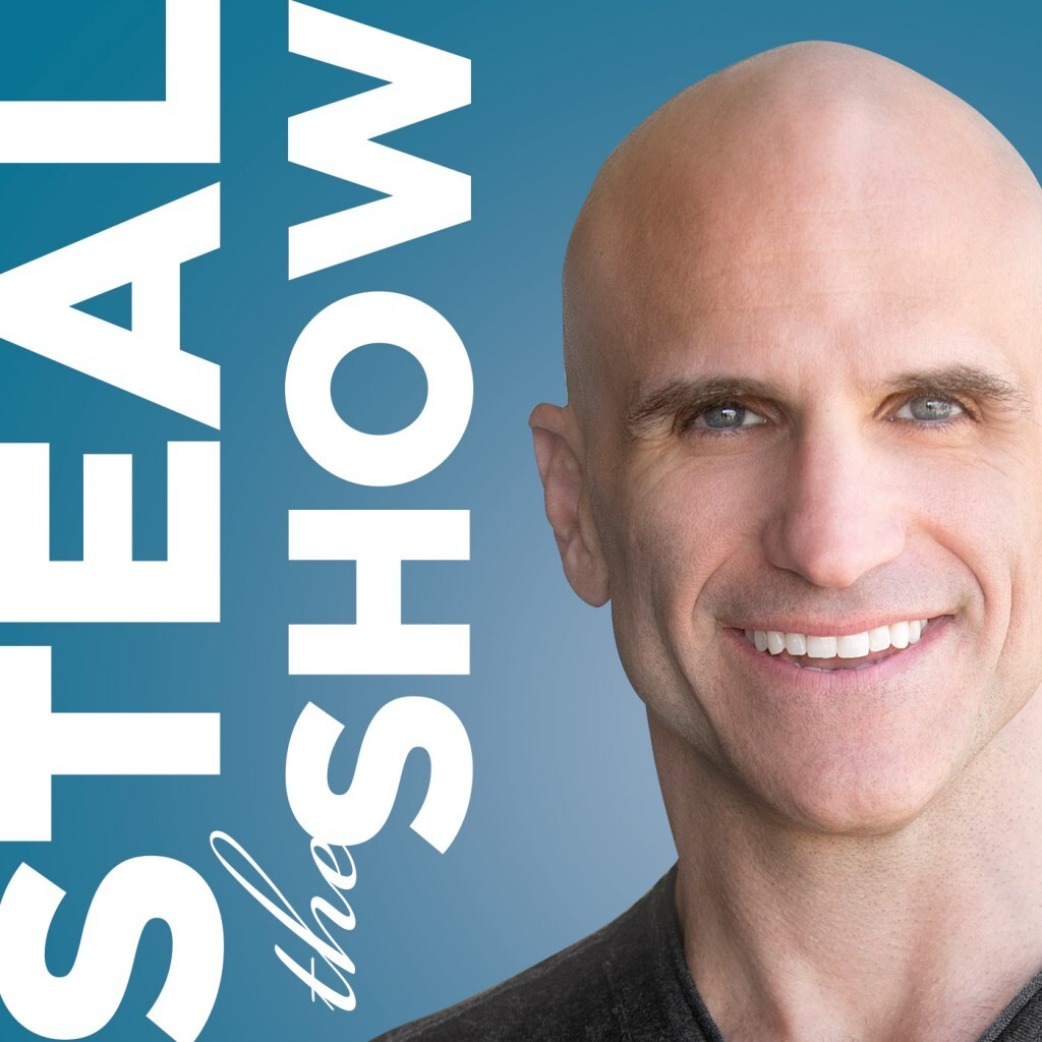 On the first episode of Season Five, we dive into the nature of change—and evolution—with the world's first-ever YouTube star, Judson Laipply. Judson's iconic video "Evolution of Dance" was the first to hit 100 million views on YouTube. Today, as an author, emcee, and keynote speaker, Judson helps people and organizations deal with and create change while reminding them about the importance of growth and evolving. 
How You Can Steal The Show
Uncover how seeing speaking as a craft and a profession can set you on the right path.
See what goes into crafting a perfect signature bit that can make your performance as memorable as possible.
Discover the three types of contrast that any effective speaking performance needs to have.
Develop strategies to recognize and navigate fear, especially in the face of change.
Learn how to overcome analysis paralysis and make choices, even when you aren't sure or feel insecure.
Target your message and your speaking brand to get ahead faster.
See how clarifying and communicating your goals with event planners can make a huge difference in your speaking career.
Investigate the "Three Ps" and how they influence your decisions as you evolve and grow in your career.
Discover the crucial difference between influencers and thought leaders. Which are you striving to be?

Listen to more episodes of Steal the Show at https://stealtheshow.com/podcast/.
Learn more about Heroic Public Speaking at https://heroicpublicspeaking.com/.
Subscribe to Heroic Public Speaking on Substack at https://heroicpublicspeaking.substack.com/.
Connect and learn more about Judson Laipply at https://www.judsonlaipply.com/.

In this episode…
[VIDEO] Judson's iconic video "Evolution of Dance"
[SPEAKER] David Coleman, "The Dating Doctor"
[BOOK] James Clear's book "Atomic Habits"
[SPEAKER] Brené Brown
[SPEAKER] Mel Robbins

Other episodes of Steal the Show you'll enjoy:
Dorie Clark on Reinventing Yourself
Simon T. Bailey on Quitting Your Full-Time Job to Become a Pro-Speaker
Tami Evans On Being Funny on Stage, Managing Isolating Careers, and What It Means To Be A Female Public Speaker

Full episode transcript coming soon.