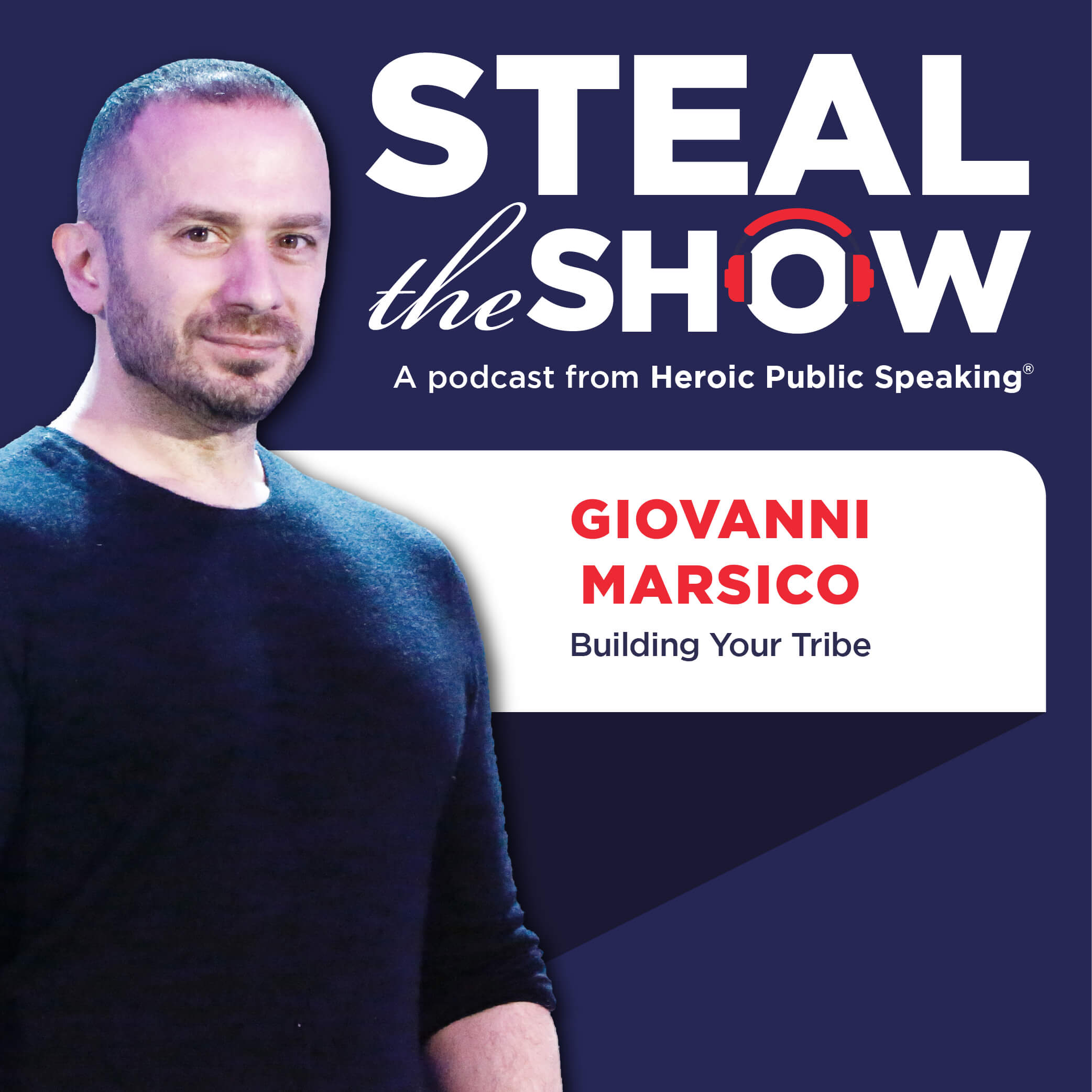 On today's episode of Steal the Show, we're talking about building a community of raving fans.
Giovanni Marsico is the founder of the Archangel Summit, an annual gathering of mission-driven entrepreneurs, leaders, and professionals who want to do well by doing good. He shares with us his vision for creating transformational experiences on stage and behind the scenes.
How You Can Steal the Show
The 4 things you need to create a memorable experience.

The throughline that connects his Archangel community no matter which level they're working in.

How he chooses keynotes speakers for his events.

What you should invest in (and it's not necessarily marketing).

The question you should ask to best uplevel your performance.

The secret to building and growing a tribe.

The million little things that have to happen to pull off large events.

Why your focus should be creating transformation, not Facebook ads.

The dirty little secret about overnight success.
Follow Gio on Instagram or like him on Facebook. And discover how to attend the 2020 Archangel Summit here.
If you enjoyed this show, you may also want to hear:
Episode 119: Jay Baer and Daniel Lemin on how to get people to talk about you
Episode 117: Giovanni Marsico on how to fill an event
Episode 087: Nancy Duarte on how to create and deliver epic performances