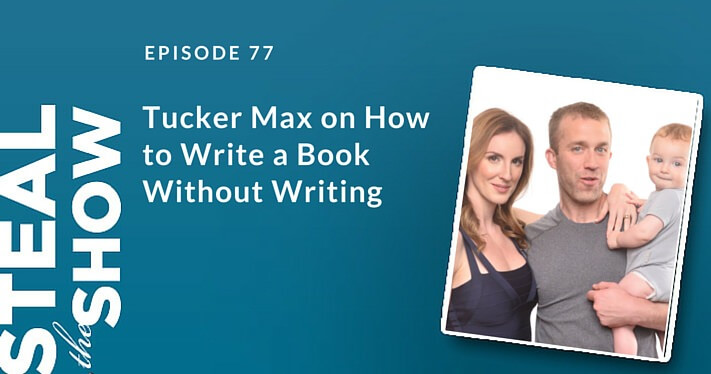 Listen Now
Podcast: Play in new window | Download
Can you publish a book without writing it? Listen in as Tucker Max, New York Times bestselling author, explains how it can be done.
Tucker Max is the co-founder and CEO of Scribe Writing, a company that has turned book writing and publishing into a service.
In this episode, we discuss:
The difference between using a ghostwriter and the  Book in a Box method. (27:22)
What matters most when it comes to writing a non-fiction book. (33:42)
How to decide if you have a book worth writing. (41:24)
Find out more about Tucker Max and receive a free PDF copy of his latest book: The Book In A Box Method: The New Way to Quickly and Easily Write Your Book (Even if You're Not a Writer).