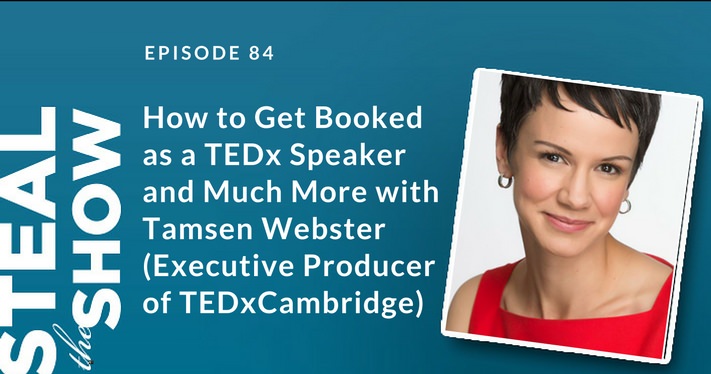 Listen Now
Podcast: Play in new window | Download
Ever wonder how people make it to the TED stage? Tamsen Webster, Executive Producer of TEDxCambridge, lets us know how others found themselves standing on the signature red circular area rug.
In this episode we discuss:
How TEDx speakers are chosen. (6:47)
Why you need to know the difference between topics and ideas. (22:54)
The 5 key elements of story structure. (30:15)
Find out more about Tamsen Webster and her upcoming events.