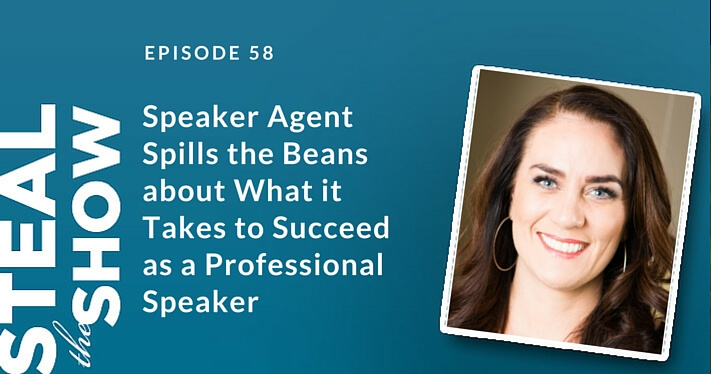 Listen Now
Podcast: Play in new window | Download
Would you like to know what it takes to succeed as a professional speaker? Listen in as speaker agent Christa Haberstock shares industry insider secrets.
Christa Haberstock manages, consults, and represents a cadre of world class talent at the See Agency. It's the industry's fastest growing speaker management outfit. Prior to that, as vice president and top producer at a speaker's bureau, Christa booked over $1 million dollars of talent annually into corporate and association events.
Christa will be one of the panel experts at the upcoming Heroic Public Speaking Live 2016.
In this episode, we discussed:
The difference between "speakers bureau" and "speaker management agency." (6:46)
How management agencies help with speakers' brand development. (8:35)
How agencies decide to bring a speaker on, even when they are not as experienced. (10:08)
What to do when you're thrown curveballs during your speech. (21:06)
Why you should respect the event organizer and their time. (24:03)
Topic, platform, skill and professionalism – which one is more important to succeed as a professional speaker. (29:25)
3 critical things that help speakers get more business – Video, Website and Testimonials. (33:04)
What you  need in your demo videos to increase your chance to get booked. (38:14)
Do you have to be an author to succeed as a professional speaker? (40:23)
How a genuine speaker can make a lasting impression on an audience. (45:00)
You can learn more about Christa Haberstock and the consulting services offered at the See Agency.
Read the Velvet Chainsaw report on "Conference Organizers Top 15 Professional Speaker Pet Peeves."