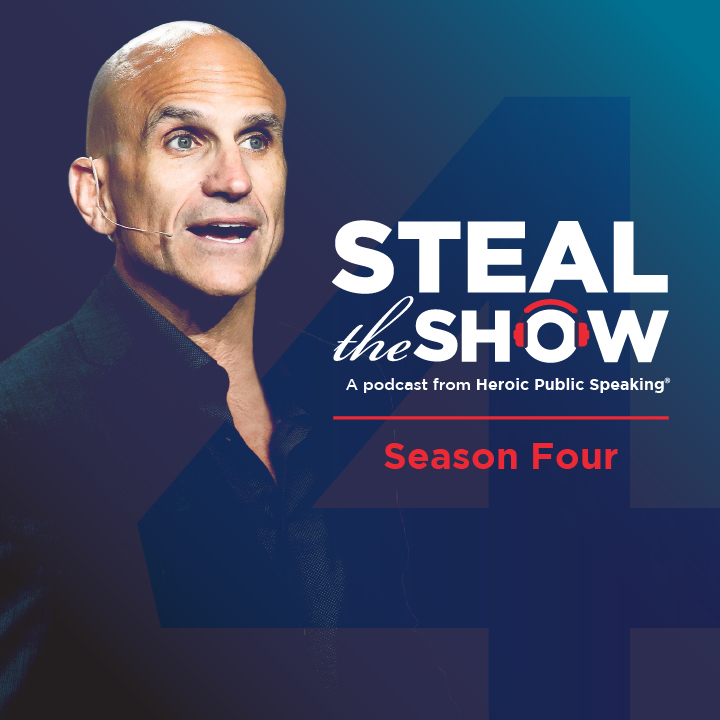 New ideas. New discussions. New intro music. (Featuring an absolutely screamin' saxophone.)
Steal the Show is BACK. Check out this teaser episode for a sneak preview of all the good things to come.
---
Transcript
Michael Port (00:03):
Hi, this is Michael Port. You might have noticed that we've been absent from your feed for a while now. In fact, the last episode of Steal The Show was released more than a year and a half ago. But I am very pleased to report to you that today, we here at Heroic Public Speaking, have some exciting news for you. Next week, we'll be back with the first episode of a brand new season of Steal The Show. And this season we're gonna be doing something a little different. Whether you are a speaker, an entrepreneur, a small business owner, or someone who's just ready to take a bigger step forward. Oh, heck no. I'm not even gonna tell you the theme right now for that you'll have to tune in next week. However, I really think you're gonna benefit from this season's shows. So keep an eye out for a brand new episode on Tuesday and I'll fill you in with all the exciting details then. Bye for now.