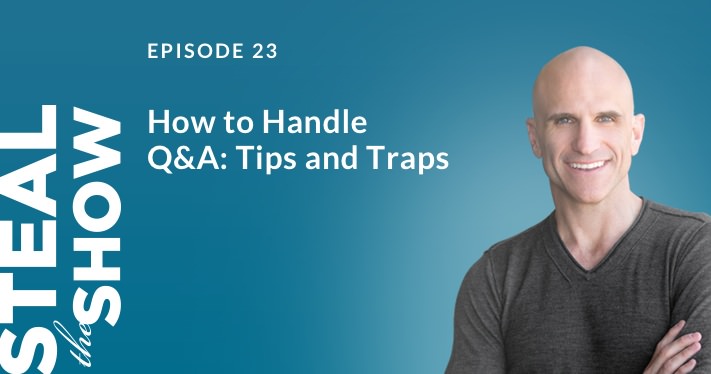 Listen Now
Podcast: Play in new window | Download
Q&A session during your presentation can be helpful and tricky at the same time. You will learn when best to do Q&A, how to handle difficult questions and gain control of the room.
Topics and tips:
Why never say "That's a great question";
How to handle a heckler or disruptor;
How to gain control of the room during Q&A;
How to respond to tricky questions during Q&A;
When to do Q&A during your speech.