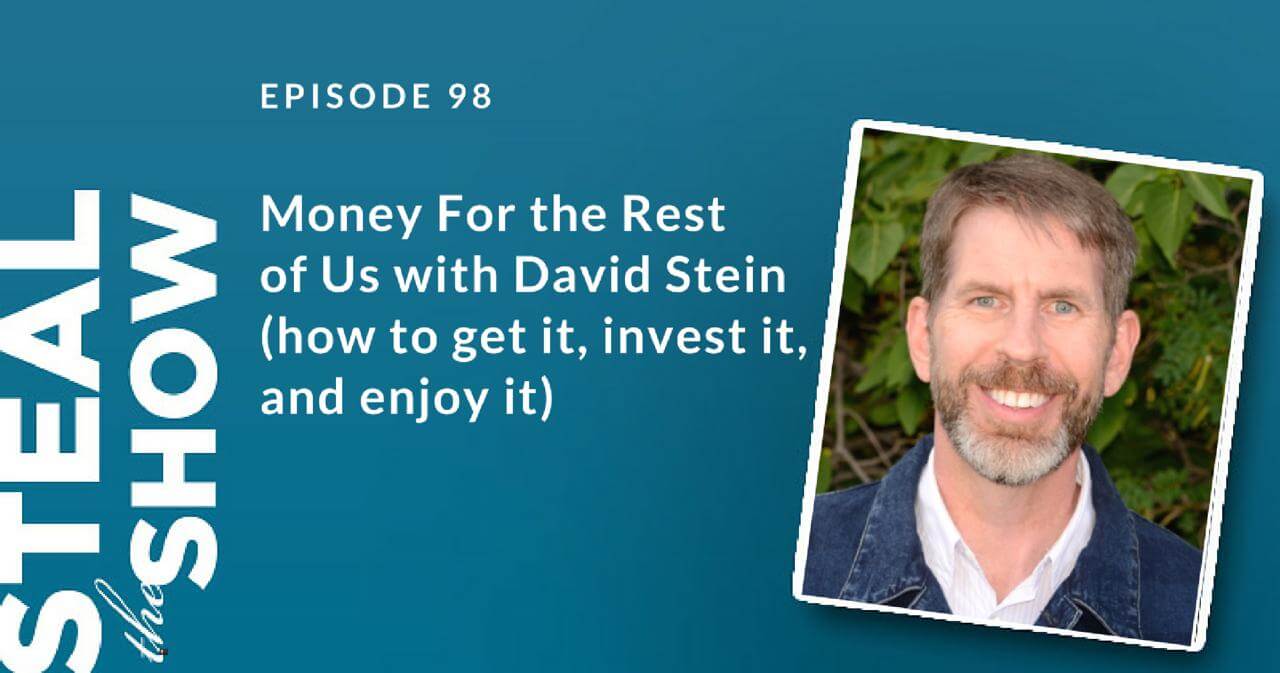 Listen Now
Podcast: Play in new window | Download
Understanding your own finances shouldn't require an advanced degree; today's podcast episode focuses on how to manage your own financial performance.
David Stein was the Chief Investment Strategist and Chief Portfolio Strategist at Fund Evaluation Group, LLC, a $33 billion investment advisory firm, and spent over 20 years in the financial services industry.
He perfected his teaching style as an investment consultant to numerous not-for-profit institutions where he oversaw billions of dollars in endowment assets. Today he teaches people about money, how it works, how to invest it and how to live without worrying about it. With over 25,000 listens per episode, Money For the Rest of Us is his primary platform for teaching thousands of individuals about money, investing and the economy. The show has been featured in Business Insider, Forbes, and U.S. News & World Report.
In this episode, we discussed:
David's early money mistakes. (3:49)
How much you need to save to retire. (5:55)
You won't get rich investing, but you can get rich this way. (7:01)
How to use your business generated income as a retirement tool. (9:29)
Invest knowing that no one really knows what's going to happen. (29:29)
Health insurance is expensive for everyone. (40:22)
How to think about money and what to learn from David's podcast. (51:00)
If a commission is involved in financial advice, it changes everything. (54:34)
You can learn more about David Stein and his podcast, Money For the Rest of Us here.
You can get David's reading list here.
You can join David's Money for the Rest of Us Community here.