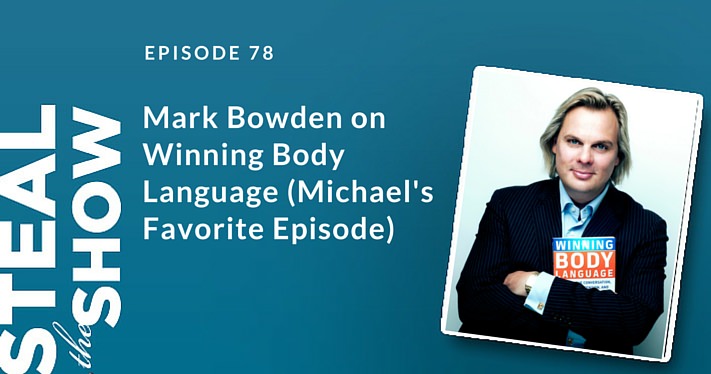 Listen Now
Podcast: Play in new window | Download
Want to communicate with impact? Listen in as Mark Bowden discusses how to do so with winning body language.
Mark Bowden is an expert in human behavior and body language. He is the creator of TRUTHPLANE®, a training company that uses a unique methodology to teach people to communicate with impact.
Mark's publications include the bestselling Winning Body Language, Winning Body Language for Sales Professionals, and Tame the Primitive Brain: 28 Ways in 28 Days to Manage the Most Impulsive Behaviors at Work.
In this episode we discussed:
How to create a compelling visual presentation with your body language. (5:02)
Authenticity vs. inauthenticity – the different impacts they can have on audiences. (19:31)
The creation of TRUTHPLANE®. (37:44)
How breathing can influence your presentation. (43:54)
The importance of "Yes, and…" in your personal and professional interactions. (52:27)
Find out more about Mark Bowden and his company TRUTHPLANE®.