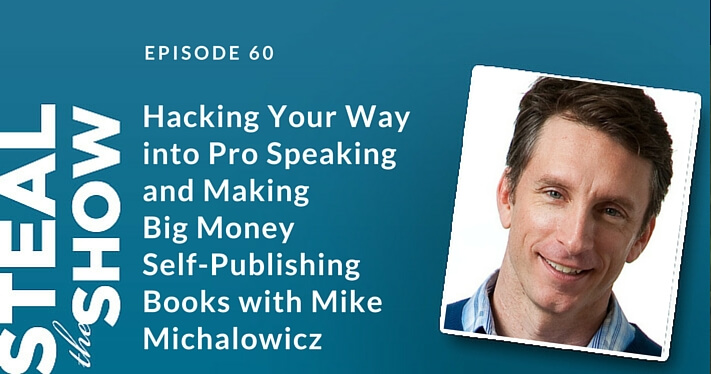 Listen Now
Podcast: Play in new window | Download
Want to learn how to hack your way into pro public speaking and make big money self-publishing books? Listen in as I interview Mike Michalowicz. He is a former MSNBC business makeover expert, and is currently a popular keynote speaker on innovative entrepreneurial topics.
Mike will be one of the panel experts at the upcoming Heroic Public Speaking Live 2016.
In this episode, we discussed:
Mike's revenue from speaking, book sales, and other sources. (5:44)
The majority of authors hardly make any money from book sales. (6:35)
What Mike learned from Tim Ferriss about successfully selling books. (8:06)
How publishers decide who they would work with. (11:06)
4 necessary things needed to have success as an author and a public speaker. (12:17)
Why Mike choose to self-publish and what kind of writing style is more popular. (17:00)
Should you do your own read for your audio book, and how to make the reading easier and authentic. (19:00)
Why you want to have "evergreen" success after the initial book launch. (26:03)
How Mike got started making money speaking. (32:40)
Mistakes business owners make while communicating with clients. (39:00)
How Mike transitioned to speak in larger platforms. (45:00)
Mike's experience with bureaus and agencies. (51:49)
When and how to increase your fees. (53:28)
Mike Michalowicz is an author, entrepreneur, and lecturer. He wrote "Profit First", "The Pumpkin Plan," and "The Toilet Paper Entrepreneur."
You can connect with Mike Michalowicz and find out more about his upcoming events.