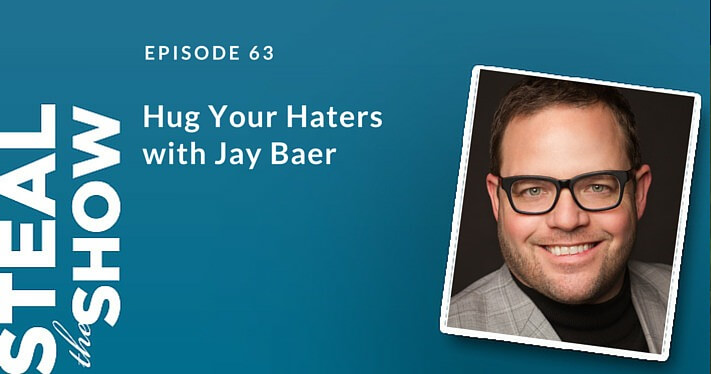 Listen Now
Podcast: Play in new window | Download
Want to know how you can use customer complaints to strengthen your business? Listen in as Jay Baer explains the best way to talk to "haters" on social media.
Jay is a business strategist, and the founder of the strategy consulting firm, Convince and Convert.
Jay is also a New York Times best-selling author of five books. His latest book, "Hug Your Haters" helps businesses understand how to deal with unsatisfied customers, especially on social media.
In this episode we discussed:
Why instead of avoiding "haters," you should connect with them. (2:38)
How negative feedback can make you a better speaker. (3:07)
The dangers of ignoring customer complaints online. (8:21)
The "Hug Your Haters Formula." (11:53)
Why you should NEVER reply to a customer's negative comment more than twice online. (12:38)
How to spend the appropriate amount of time and resources when responding to customers. (14:05)
How to avoid an argument when someone's complaint is aggressive. (23:11)
Why empathy for your customers is important. (26:00)
How to manage your feelings when facing criticism, and a touching story you have to hear. (23:11)
Find out more about Jay Baer and his book Hug Your Haters.