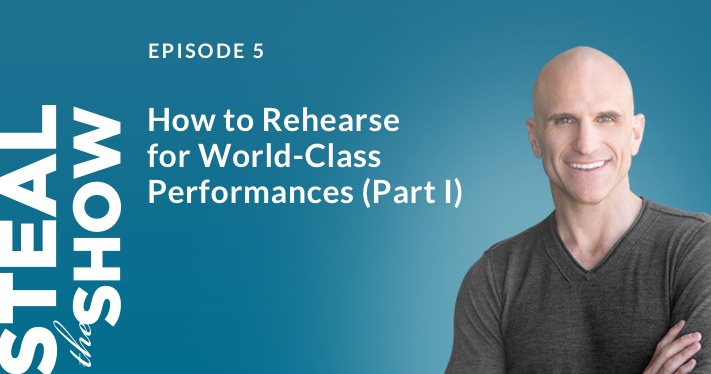 Listen Now
Podcast: Play in new window | Download
Nervous about your upcoming speech? How to rehearse for it? This episode teaches you the first 2 steps to successfully rehearse for world-class performances.
You will learn:
How to create meaningful experiences for your audience, every time;
What a professional actor wouldn't do, and you shouldn't do either as a speaker;
How to confidently deliver your message with less self-consciousness;
What to do with your nerves before high stake performances;
Why natural communicators may not become top speakers.