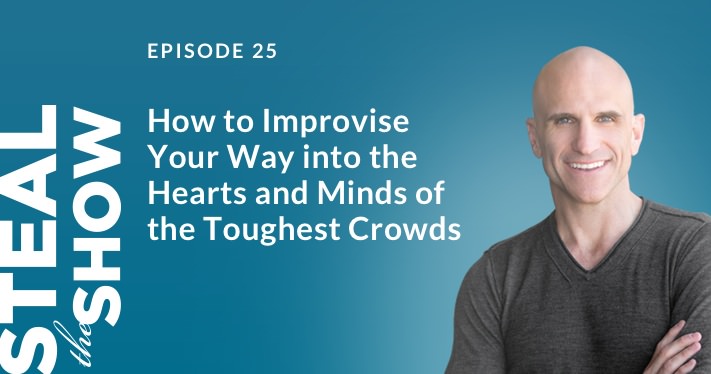 Listen Now
Podcast: Play in new window | Download
Got a tough crowd? Need to conduct a meeting or have a difficult conversation? Learn how to improvise so you move forward and win the crowd. And don't miss the 3 fun exercises!
You will also learn:
How to makes your presentation more relevant to the moment;
How to conduct a productive meeting;
How to bounce back after making a mistake in speaking;
Why improv gives you confidence to adapt to any situation.