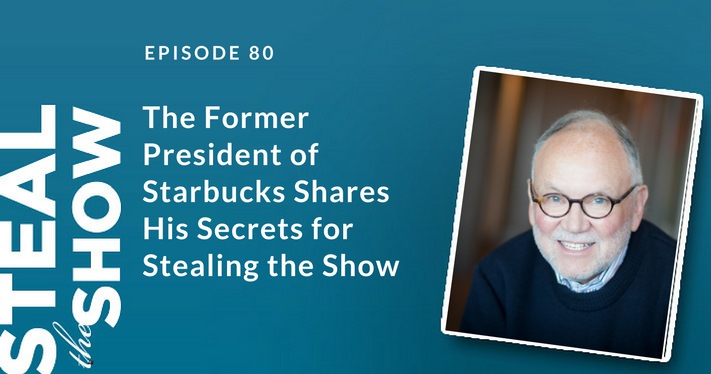 Listen Now
Podcast: Play in new window | Download
Want to know how Starbucks became a model of success? Listen in as the former president of Starbucks, Howard Behar, shares his secrets for stealing the show.
Howard Behar is a renowned business leader, author, speaker, and mentor. He retired, after 21 years, from Starbucks Coffee, where he led domestic business as the president of North America. He was also the founding president of Starbucks International.
Howard is the co-author of two books on leadership: It's Not About The Coffee, and the newly released The Magic Cup.
In this episode we discussed:
The importance of being an influential leader. (2:43)
Building trust quickly and authentically. (4:35)
How to prepare for professional and personal high stake conversations. (8:40)
How to decide which stories to use to best illustrate your point. (12:36)
How to adapt to role changes in your life and career. (23:56)
The difference between working for results vs. working for approval. (30:36)
You can email Howard Behar and find out more about his books and upcoming events.