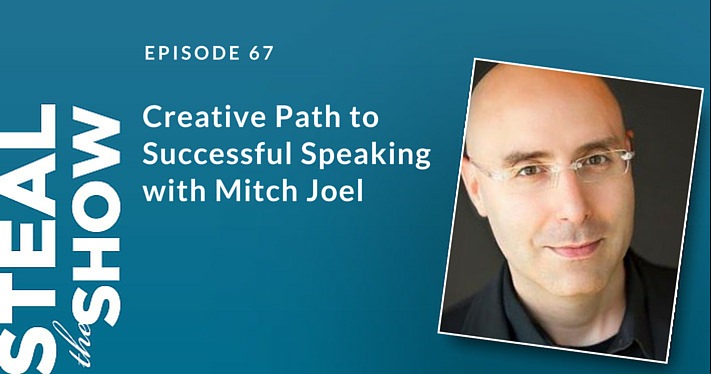 Listen Now
Podcast: Play in new window | Download
Mitch Joel is an author, blogger, podcaster, and passionate speaker. He connects with people worldwide by sharing his innovation insights on digital marketing and business transformation. In addition to being the president of Mirum, a digital marketing agency, he is also the host of the podcast, Grove.
In this episode we discussed:
The different reasons why people become public speakers. (6:36)
Ways to reduce anxiety for speakers. (21:08)
Why professional speaking is a performance, not a presentation. (25:07)
The importance of adapting your speech to different audiences. (27:14)
Should your book topics be the same as your speaking topics? (36:44)
Find out more about Mitch Joel and his upcoming projects.
Mitch's books, "Six Pixels of Separation" and "Ctrl Alt Delete" are both business best sellers. His next book, "Algorithm," will creatively examine the future of business by blending data and creativity.