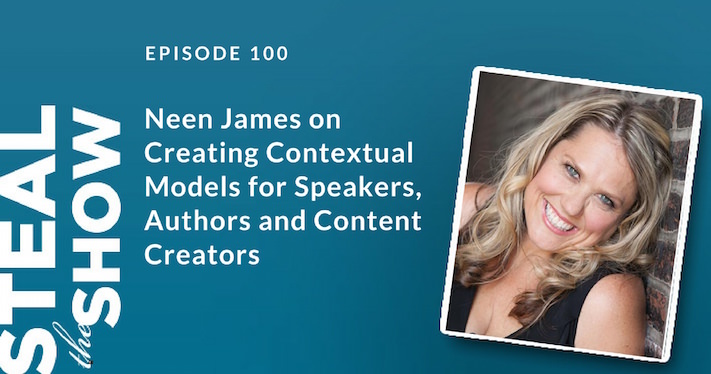 Listen Now
Podcast: Play in new window | Download
If you would like to know more about Contextual Models – what they are and how they work – listen in to today's show, with Michael's guest, Neen James. Find out from the Energizer Powerhouse herself, how you can perform with excellence and get people to understand and say "yes" to your intellectual property.
Michael describes Neen as a "Force of Nature." She is the expert and speaker to connect with if you're aiming for exceptional performance. Recently, both Neen and Michael spoke at an NSA event. Neen blew Michael away with the never-seen-before way that she presented her information. Neen, a published author of eight books, including Folding Time and Secrets Of Super Productivity, often appears in the media, due to her through the roof sales and insightful, growth fueling leadership qualities. Listen in today and learn from the leaders.
In this episode, we discussed:
Contextual Models will sell your intellectual property – learn the what and why. (2:59)
Visual models are going to appeal to the person who is very much a left brain person. (13.20)
Models Neen uses in her public speaking, and how she acts them out with her body. (14:29)
One trick to give your model some mojo, by using movement. (16:07)
The value of having people's attention and your responsibility in that regard. (40:30)
Learn about Mixmax here.
Learn more about Neen James here.