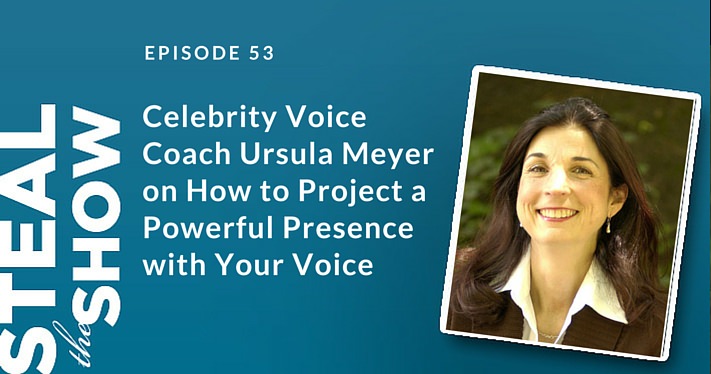 Listen Now
Podcast: Play in new window | Download
Would you like to captivate an audience with a confident and persuasive speech? Listen in as Celebrity Voice Coach Ursula Meyer discusses how you can use your voice to attract and hold the attention of your audience.
Ursula Meyer has been a voice coach for 30 years. She has taught at the Yale School of Drama and she's currently teaching at UC San Diego. Ursula has coached voice, speech and accents extensively in regional theatres around the country. She has also taught voice for 15 seasons with the Oregon Shakespeare Festival.
Ursula has had the privilege of training and coaching actors such as Paul Giamatti, Blair Underwood, Liev Schreiber, Richard Thomas and Sanaa Lathan.
As mentioned in the episode, Ursula will also be at the Heroic Public Speaking live event in February teaching voice lessons.
"No speech really should be a monologue. It's a dialogue where they are thinking and responding with the way they are leaning forward or back or breathing with you, that they are conversing with you." – Ursula Meyer
What actors understand about voice that normal people don't. (4:04)
Two Aspects of the Voice – Psychological and Technical. (8:12)
The effects of stress on your vocal cords. (11:03)
What you should do when you run out of breath while you are speaking. (16:39)
The power of pause – how to properly give your audience space to hear what you are saying. (20:48)
How you can influence how people feel with the way you speak. (23:03, 25:32)
The "gibberish game" and how it can help improve your speaking. (31:36)
What it means to earn the pause. (35:22)
How to improve on breathing from a technical perspective. (40:13)
How Ursula worked through a vocal challenge in her life and what she learned from it in the process. (56:45)