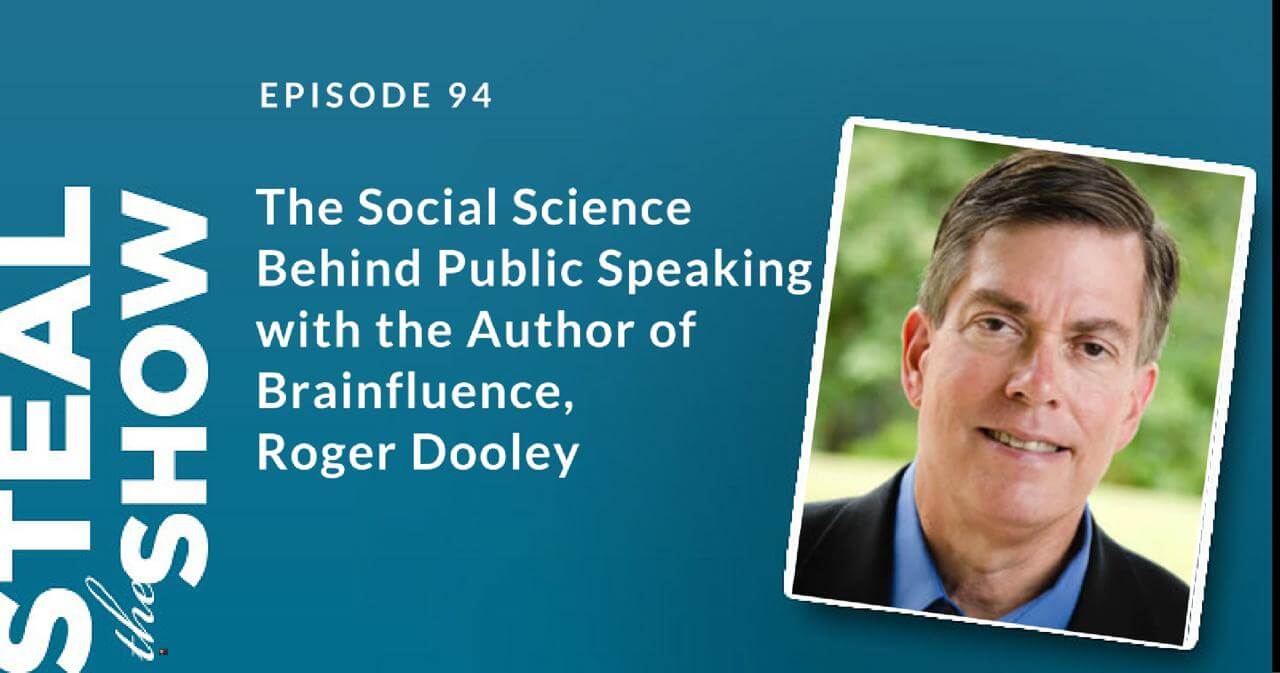 Listen Now
Podcast: Play in new window | Download
Learn the art of persuasive speaking while connecting with your audience.
Roger Dooley is an author, international keynote speaker, and consultant. He is a recognized expert in the use of brain and behavior research to improve marketing, sales, and customer experience. You can check out his best-selling book Brainfluence: 100 Ways to Persuade and Convince Consumers with Neuromarketing. Roger also writes the popular blog Neuromarketing, as well as the Brainy Marketing column at Forbes.com.
In this episode, we discussed:
The difference between influence and persuasion and how they work together. (01:47)
The 7 principles from author Robert Cialdini on how to win someone over with persuasion. (07:32)

Liking – The importance of identifying things that you might have in common with a person. (08:27)
Social Proof – It's essential to demonstrate to your audience that others like you and your product. (12:01)
Reciprocity – How to persuade someone to do something for you without any expectations. (14:03)
Anchoring – The benefits of influencing your audience with numbers. (17:48)
Flattery – How saying kiwi mastercard casinos nice things about others can positively affect your performance. (19:58)
Unity – How to establish the connection between you and your listeners. (27:18)
Consistency – People will act consistently with you in accordance to the relationship they think they have with you. (33:51)
Learn more about Roger Dooley and his upcoming events.
You can also connect with Roger on Twitter.
Find out more about Robert Cialdini's 7 Principles of Persuasion in his books Influence and Pre-suasion.