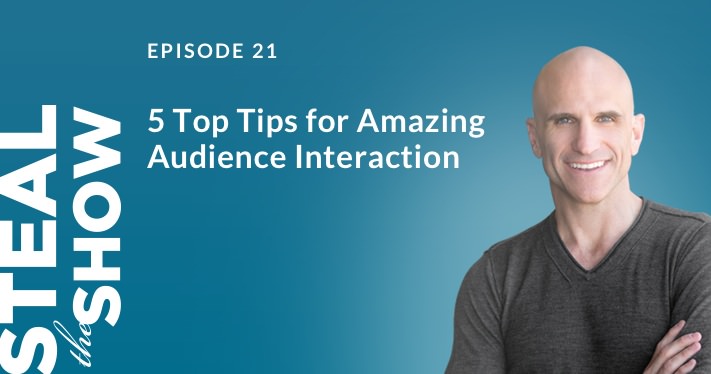 Listen Now
Podcast: Play in new window | Download
Need an icebreaker for your presentation? Want to engage your audience and gain control of the room? You will learn 5 techniques for amazing audience interaction.
Tips and topics:
Icebreaker techniques for speakers;
How to Build Trust and Intimacy with Your Audience;
5 techniques for creating awesome audience interaction;
Audience interaction – what to do and what NOT TO DO;
Audience interaction techniques must be directly proportionate to the trust that you earned.