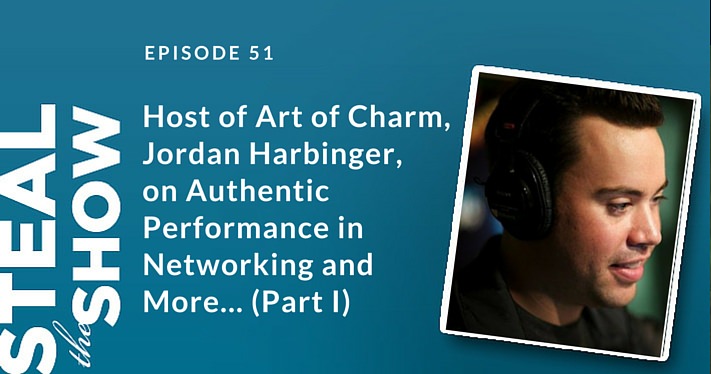 Listen Now
Podcast: Play in new window | Download
Would you like to polish up on your networking performance skills? Listen in as Jordan Harbinger discusses ways in which you can make an authentic connection with others at your next networking event.
Jordan Harbinger is the host of The Jordan Harbinger Show, one of the most popular podcasts in the world with over two million downloads, every single month. Jordan has been covered by Forbes, NPR, the Today Show, Esquire Magazine, Saturday Night Live, and MSNBC.
Also check out the blog, Translating Non-Verbal Communication Feedback, as mentioned in this episode.
Why it's best to work with a coach even if you think you might be a "natural" in that area. (3:14)
"Unlearning stuff is so hard, that you might as well learn the right way before you're thrusted into the limelight – Jordan Harbinger"
The difference between being a good podcast host and a good speaker. (6:25)
Tips for conducting a great podcast interview. (7:02)
How to be authentic and charming. (12:00)
The right way to achieve your objectives without being manipulative. (18:47)
How Jordan learned to network with new people in his younger years (27:00)
"You can either feel good and superior and above everybody else, or you can learn fast – Jordan Harbinger"
How Jordan's extensive travel and learning of languages helped him make connections to people. (31:00)
Why you want to say "YES" to opportunities, and how to say it. (37:31)
What to do in networking event, especially if you don't care for small talk (43:42)
Why putting friendships and relationships over immediate business needs is very important. (48:01)
Should we choose friends based on people we would do business with. (49:50)
What makes a great guest on a podcast, and do those qualities also make them successful professionally, or they be two different things. (53:14)
Don't forget to check out his hysterical story on the stolen toilet seat in Part II of the interview.