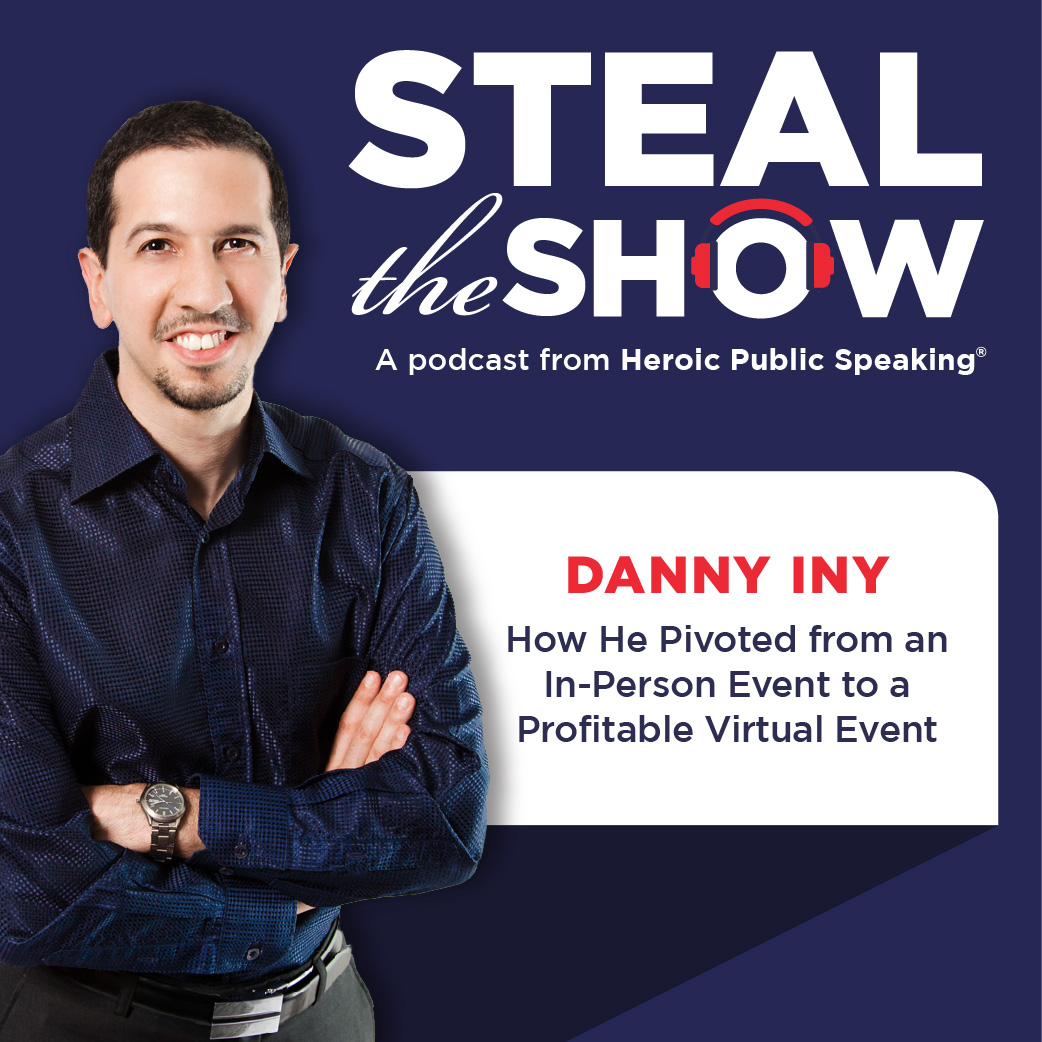 Three weeks before the annual LIFT event, Danny Iny had to make a decision: cancel because of growing coronavirus concerns or keep moving forward. He did a little bit of both, which wound up being a million dollar choice.  

Danny Iny is the founder and CEO of Mirasee and best-selling author of nine published books, including Leveraged Learning, Teach and Grow Rich, The Audience Revolution, Engagement from Scratch!, and—most recently—Teach Your Gift. He is the host of the Business Reimagined Podcast and is also the creator of the acclaimed Course Builder's Laboratory training program, which provides all the instruction, coaching, and support that entrepreneurs need to build and launch a profitable online course.


How You Can Steal the Show
Manage how to make smart choices that your entire team is comfortable with.

Learn ways to make a virtual training an interactive and personalized experience before, during, and after the event.

Uncover why investing in a chat platform outside of a webinar platform might increase engagement.

See why you might think you're "not good" at virtual events (and how to overcome that).

Explore how a virtual event can be more physically taxing than an in-person event.

Engage with your audience in a way that they are fully on board with your event adjustments.

Pivot during to create fresh, profitable opportunities out of hard times.

Understand how keynote training is beneficial … even if you're not a keynoter.

Learn More
You can order Danny's latest book, Teach Your Gift, here.

See if attending Danny's August LIFT in-person business training retreat is right for you.