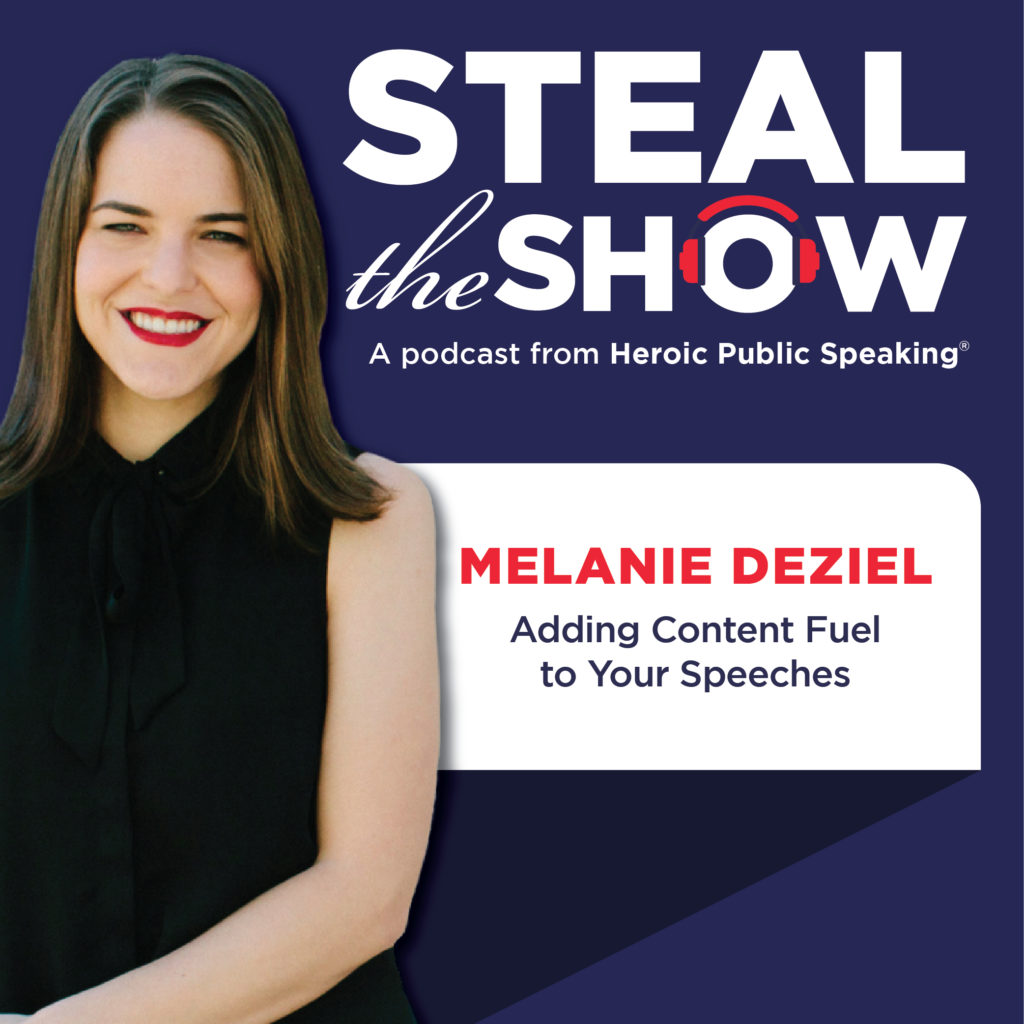 Is your storytelling tank on empty? No need to call for a tow; we're talking about how the tenets of journalism fuels transformational content for the stage.
Melanie Deziel is the founder of StoryFuel, which teaches marketers, publishers, creators and companies of all sizes how to tell better brand stories. She's a keynote speaker, author, award-winning branded content creator, and lifelong storyteller who is on a mission to share the power of compelling and credible content with others. Her new book is The Content Fuel Framework: How to Generate Unlimited Story Ideas.
How You Can Steal the Show
Unpack when Melanie started teaching brand partners at The New York Times how to tell stories.
Learn the secret to engaging an audience and what Melanie says many speakers are missing on stage.
Balance certain elements to serve your audiences best.
Discover why non-journalists need to find and cite original sources.
Explore why you should never look for sources to back your claims.
Gain the mindset you must take to broaden your interests so you don't get "stale."
Uncover why we should all be having "idea sex."
Identify how to have a better brainstorm.
Follow your own path, even if people say you're crazy.
Alumni Highlights
Discover how Mind Love Podcast host Melissa Monte stepped up her speaking game (even after achieving 1 million downloads on her own).