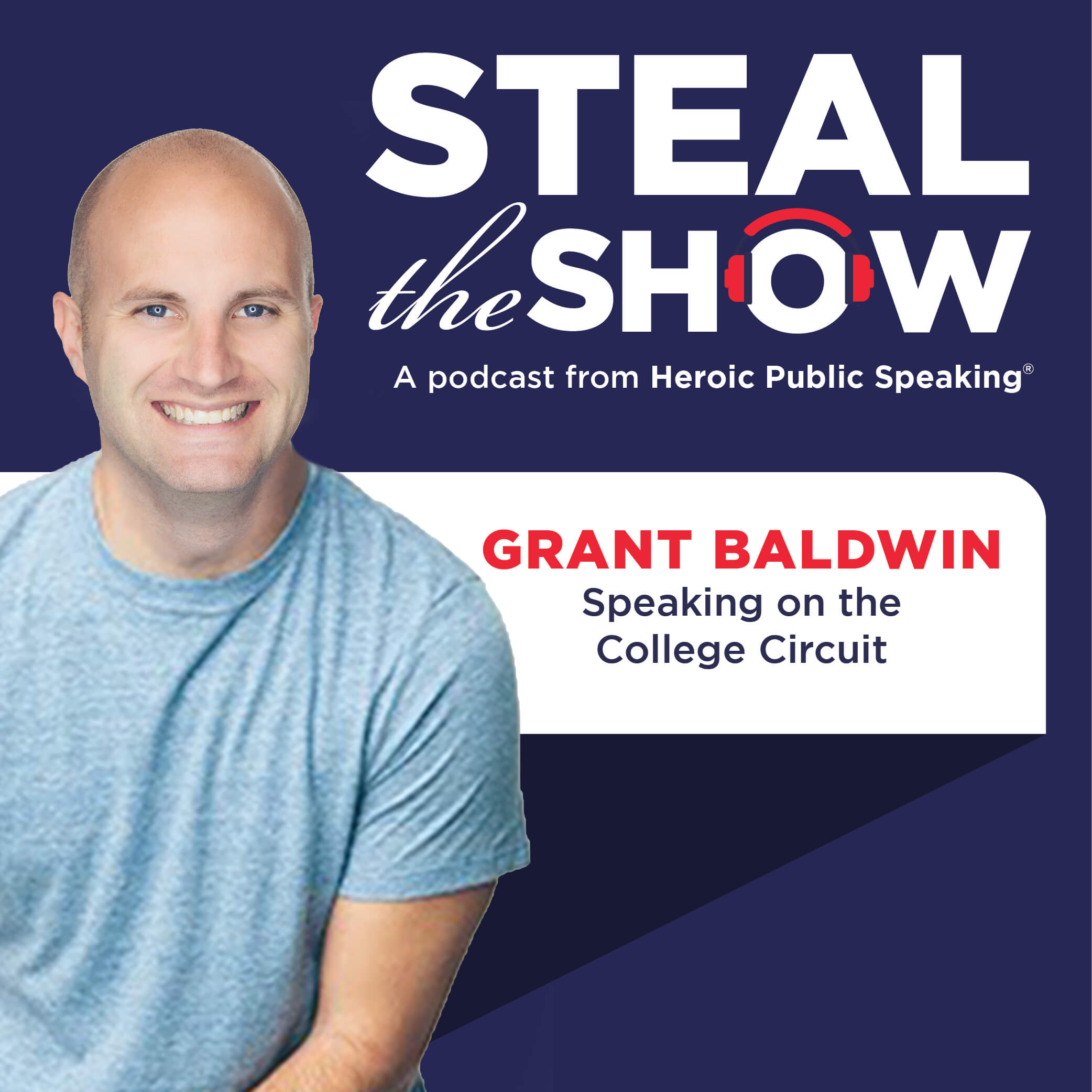 On today's episode of Steal the Show, we dive into launching a successful speaking career at schools, universities, and beyond. Pencils up: you'll want to take notes like a good speaker student.

Grant Baldwin founded The Speaker Lab, a training company teaching public speakers how to find and book speaking gigs. He delivered nearly one thousand presentations to more than 500,000 people in 47 states. And, Grant keynoted events for audiences as large as 13,000.
Grant's newest book (co-authored with Jeff Goins) is The Successful Speaker: Five Steps for Booking Gigs, Getting Paid, and Building Your Platform.
How You Can Steal the Show
Find speaking opportunities at colleges and universities you may not know about. 

Learn speaking rates for most high schools and colleges.

Decode Grant's secret to leveraging speaking gigs, which books more events.

Write your pitch emails, making meeting organizers reply right away.

Discover the number one thing event planners and organizers buy when they hire you.

Entice event planners as the "steak house, and not the buffet."

Pick up the five key ingredients of S.P.E.A.K. that will lead to booking better gigs.