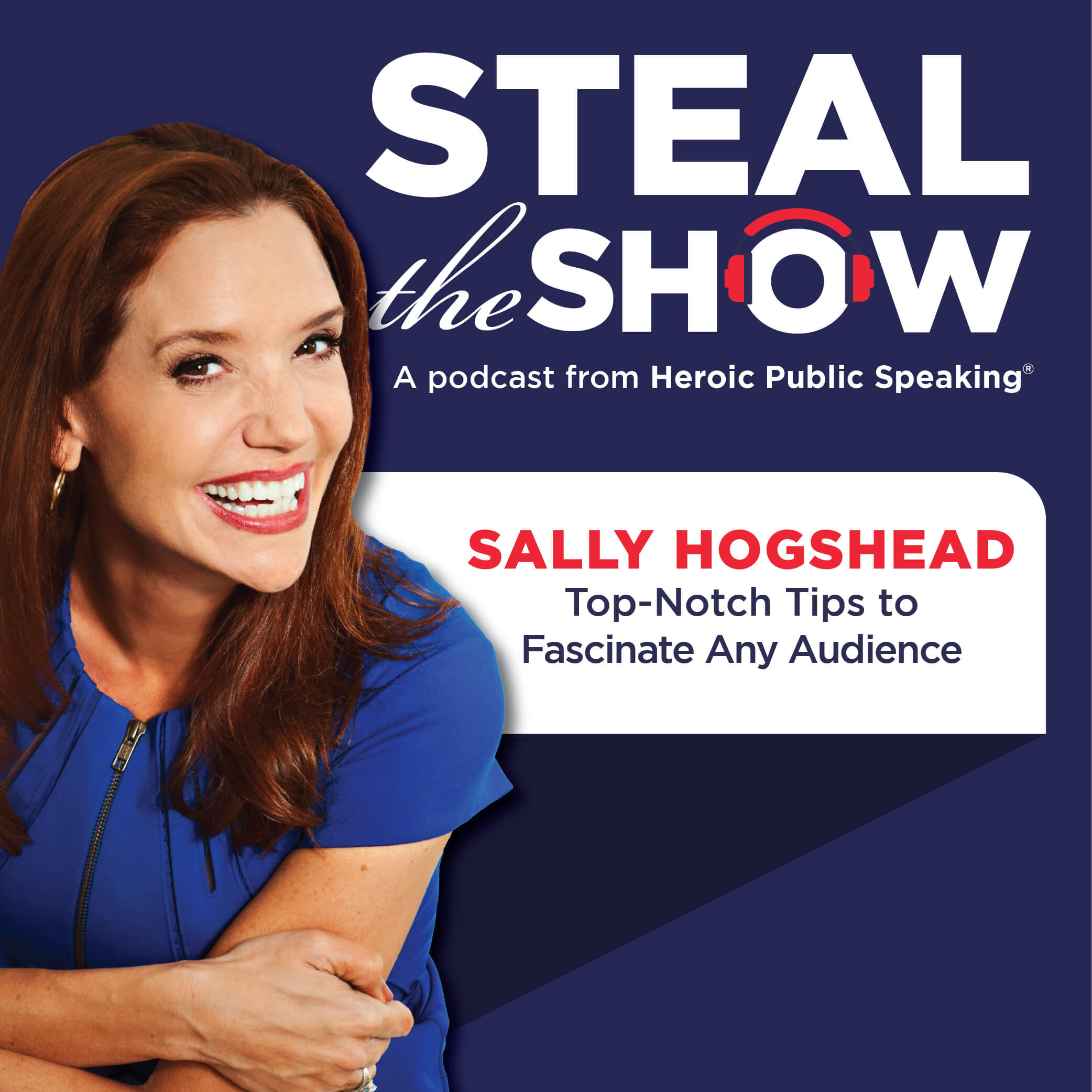 What does it take to transform from a good speaker to a fascinating one? On today's episode of Steal the Show, we're talking to fascination expert and NSA Speaker Hall of Fame inductee Sally Hogshead about that.

At just 24, Sally Hogshead was the most-awarded advertising copywriter in the United States. Sally is the author of New York Times and Wall Street Journal bestselling books; her most recent book is FASCINATE: How to Make Your Brand Impossible to Resist.

After the interview, discover a bestselling author who is taking the stage as a "rookie professional speaker."
Free Gift from Sally
Take Sally's free personality assessment. Click here, and use the code heroic.

How You Can Steal the Show
Follow  Sally's steps, increasing her speaking fee from $3,000 to $35,000 in just 12 months. 

Transition into becoming a professional speaker and the marketing "cheat sheet" that can help you position yourself as a speaker, no matter where you are in your career.  

Discover Sally's secret weapon that allows her to charge a premium price for her presentations.  

Explore the mistake Sally made when she started out as a speaker (and how you can avoid it).  

Identify four types of speakers and how to compete with them.  

Pinpoint the decision-maker in booking speaking gigs.  

Break out of cluttered markets and become irreplaceable.

Understand the heartbreaking realities of speaking before the wrong audience. 

Create killer marketing materials. 

And, get your mind blown by Sally's insurance policy for successful speaking gigs.