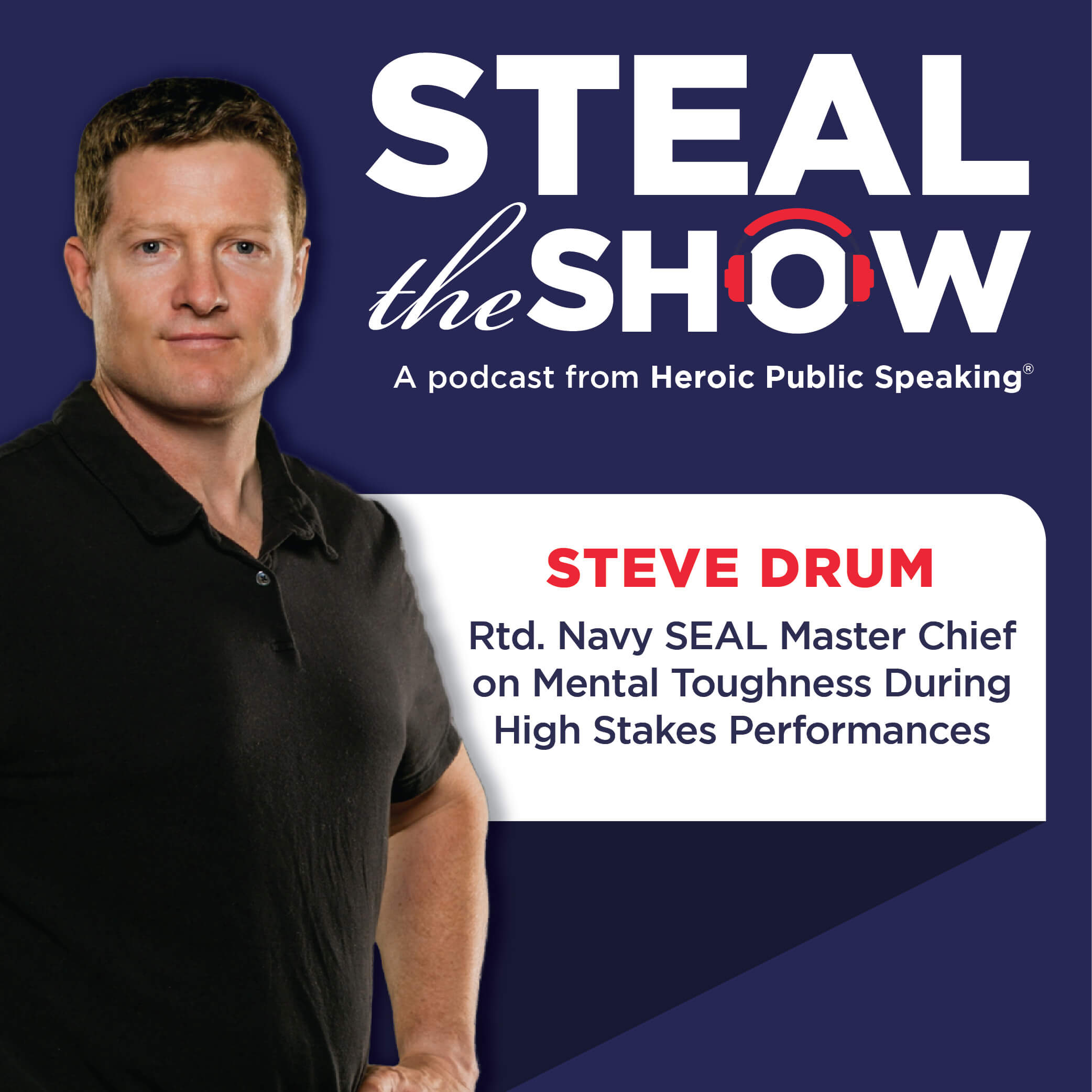 On today's episode of Steal the Show, we uncover how to rely on training, on-stage and off.
Steve Drum is a retired Navy SEAL Master Chief. He helped develop a "Warrior Toughness" training program for the U.S. Navy, ultimately changing the way the military branch prepares young sailors and offices for the acute stress of intense combat operations. A two-time Heroic Public Speaking GRAD alum, Steve is launching his speaking career to share how to handle stress in high-stakes situations.
How You Can Steal the Show
Discover what the Navy SEALS teach with focusing attention by toggling mindfulness.

Harness how he's teaches sailors to become tougher … while using words like "mind, body, and soul."

Uncover which he thinks is tougher training: Navy SEALS or Heroic Public Speaking.


Understand the number one key to success in tough training programs.

Learn the question you need to ask yourself when your speaking training gets tough. 

Maintain balance between toughness and holistic reflection.

Handle stress in high stakes situations.

Define "Performing on the X" and how speakers can use it to prepare for their performances.

See what "Thank you for your service" means to him.