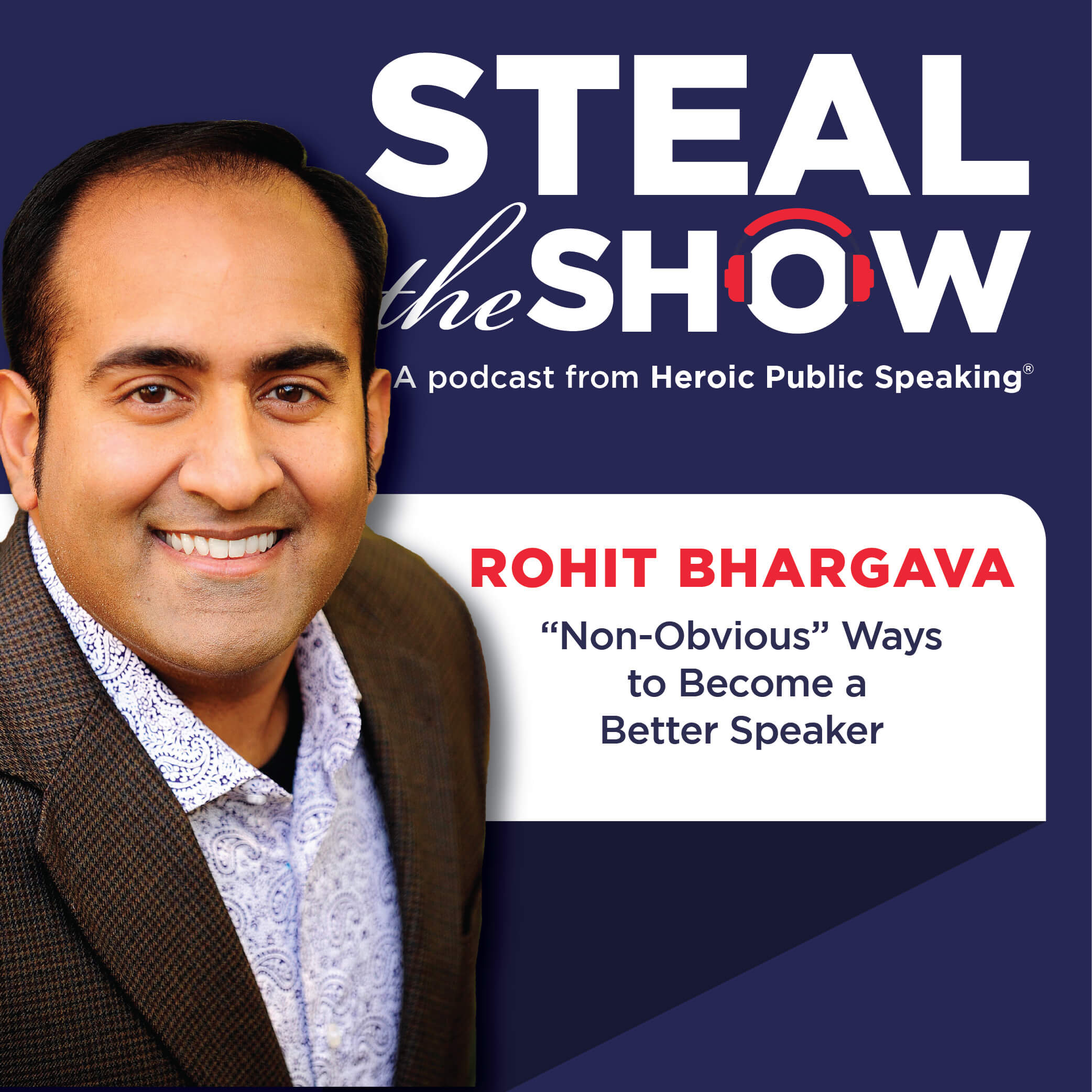 On today's episode of Steal the Show, we're talking about "non-obvious" ways to provide more value to meeting planners and organizers, as well as audiences and fans.
Rohit Bhargava is the founder and Chief Trend Curator for the Non-Obvious Company and the bestselling author of six books. His latest book, for the new decade, is Non-Obvious Megatrends. He is widely considered one of the most entertaining and original keynote speakers on business trends and marketing in the world.
How You Can Steal the Show
The bold choice Rohit made on a SXSW panel that led to a standing ovation and more gigs.

The deal he made with his employer when he started getting paid speaking gigs.

Why you should pay attention to "Accelerating Present" if you want to make educated predictions. 

Why beliefs and behaviors are trends.

How to name a trend, book, or keynote so it's clever, yet understandable and memorable. 

The secret for taking good notes at a conference or keynote.

How your reputation and value are much more than what you deliver on stage.

Rohit's Non-Obvious tips for providing more value to meeting planners and organizers.

The Haystack Method for identifying and naming trends (and why it will feel familiar to Heroic Public Speaking students).




How to customize your speech so audience members know you understand their industry. 

The secret to connecting with your audience.

You can purchase Rohit's Non-Obvious book trend series here.