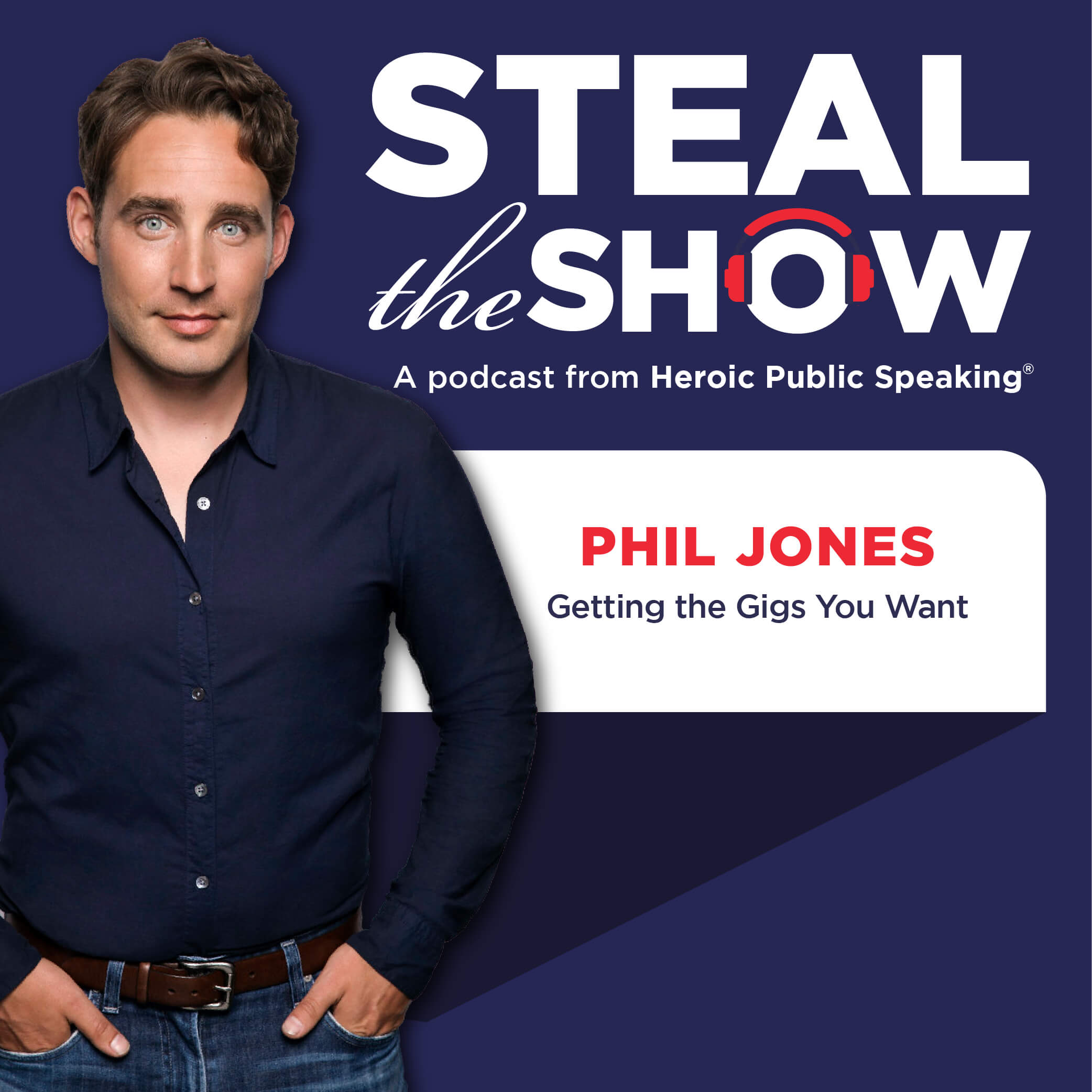 With nearly 120 keynotes and workshops a year, Phil M. Jones is one of the busiest public speakers on the circuit. The author of an award-winning business trilogy that started with Exactly What to Say, Phil's mastered the art of the speaking business by constantly striving to be better and aim higher. Plus, he finds sales fun. He believes that every speaker can find room for play in their sales, content development, and business-building. It starts with asking the right questions and giving yourself permission to grow.
How You Can Steal the Show
What you need to know to move past the shortlist to getting booked.

The right questions to ask if you want to get booked and get paid what you're worth.

The common mistakes public speakers make that prevent them from getting the gigs they want.

Two simple questions every successful speaker should be able to answer.

Things you can ask for when the money on the table is not enough.
Why a speaker should never negotiate from desperation.
The reasons we get nervous before gigs and why that's okay.

Why every speaker should consider becoming an author and what you should avoid when it comes to selling books at your speaking gigs.

How to sell more books (even when no one's asking for them)
Visit Phil's website or follow him on LinkedIn.
Listen to Phil's Audible original of How to Persuade and Get Paid: The Sales Workshop for Everyone.