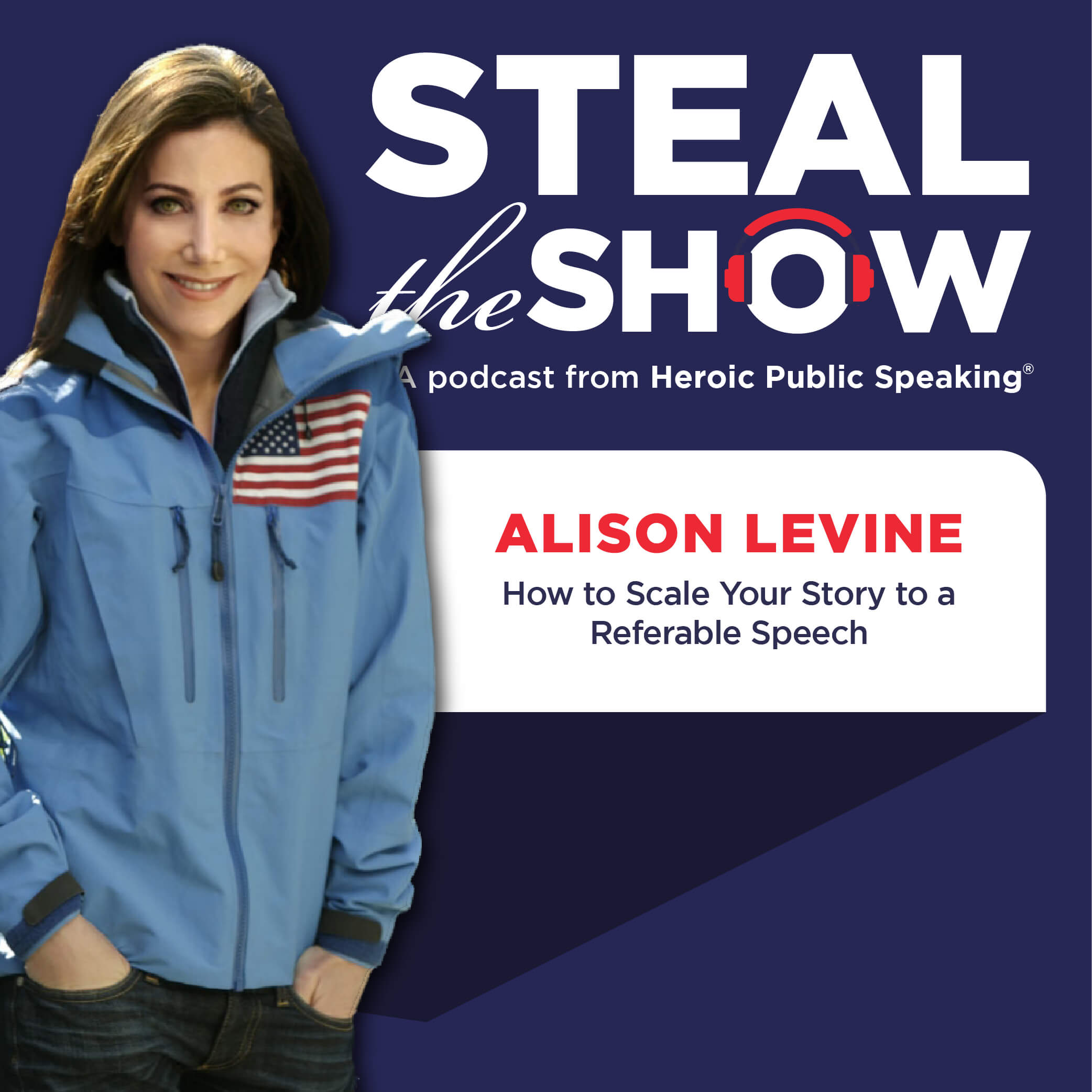 Listen Now
On today's episode, we talk about how to turn setbacks into wins with Alison Levine: an adventurer, mountaineer, New York Times bestselling author, and public speaker. Alison leveraged her experience climbing seven summits and skiing to both poles into a successful speaking career. Yet, other people have also climbed the world's highest summits, and, unlike her, they didn't famously turn back within 100 yards of Mount Everest's summit. She realized that it wasn't her life-changing experience as much as her message—that complacency kills and fear can propel you in the right direction—that makes her have a referable speech.
How You Can Steal the Show
Why you should treat every public speaking opportunity as your next big break, even after you've made it.

How we should view setbacks.

Connect with this amount of people for large professional impact.

Discover the value of translating the meaning of your experience for an audience.

Understand why your message matters more than your experience to book gigs.

Stand out from other speakers to get booked over and over.

Add a goal to get your speaker's bureau (if you have one) more business.

Why you should be strategic about where you stand

off

stage.
Browse More Episodes of Steal the Show
Episode 115: Amy Port on Writing and Performing a Killer Keynote
Episode 097: How to live a good life onstage and off with Jonathan Fields

Episode 079: How to make a decision