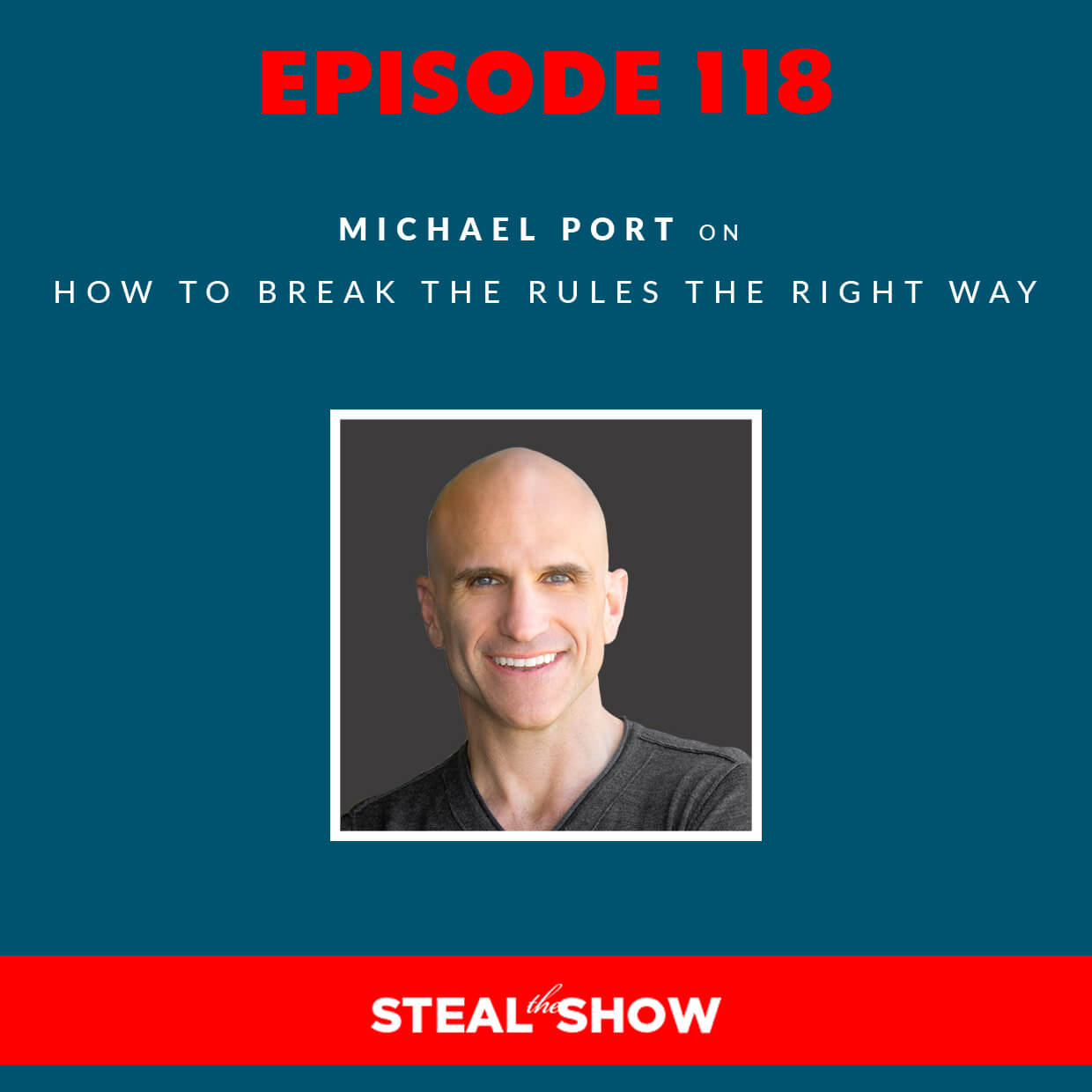 Listen Now
(click to tweet)
On today's episode of Steal the Show, we explore a listener's question: how do we make the technical appear in technicolor? Well, he doesn't exactly ask that. But how does a performer compel on a subject matter where the subject matter is dense, slides are expected, and a podium is the norm? Where's the balance between what's expected and breaking the rules to create a memorable experience for the audience?
There's a difference between being a critic and being a performer. One asks you to purely look at things from the top-down, pointing out what is wrong and what needs fixing. The other asks you to build an entirely new experience from scratch, subverting whatever's wrong with the old by transcending it with something entirely new.
Listen to this episode to hear how to apply these principles to your own high-stakes moments.
(click to tweet)
Steal The Points
Work to music that has the same emotional sensibility you want the work to evoke.
Break rules by creating an experience that defies expectations.
Develop unconventional, creative ways to relay the data to the audience.
Just because something is done a particular way doesn't mean it's the most effective way.
Self-expression is the name of the game, as long as it serves the audience in the room.