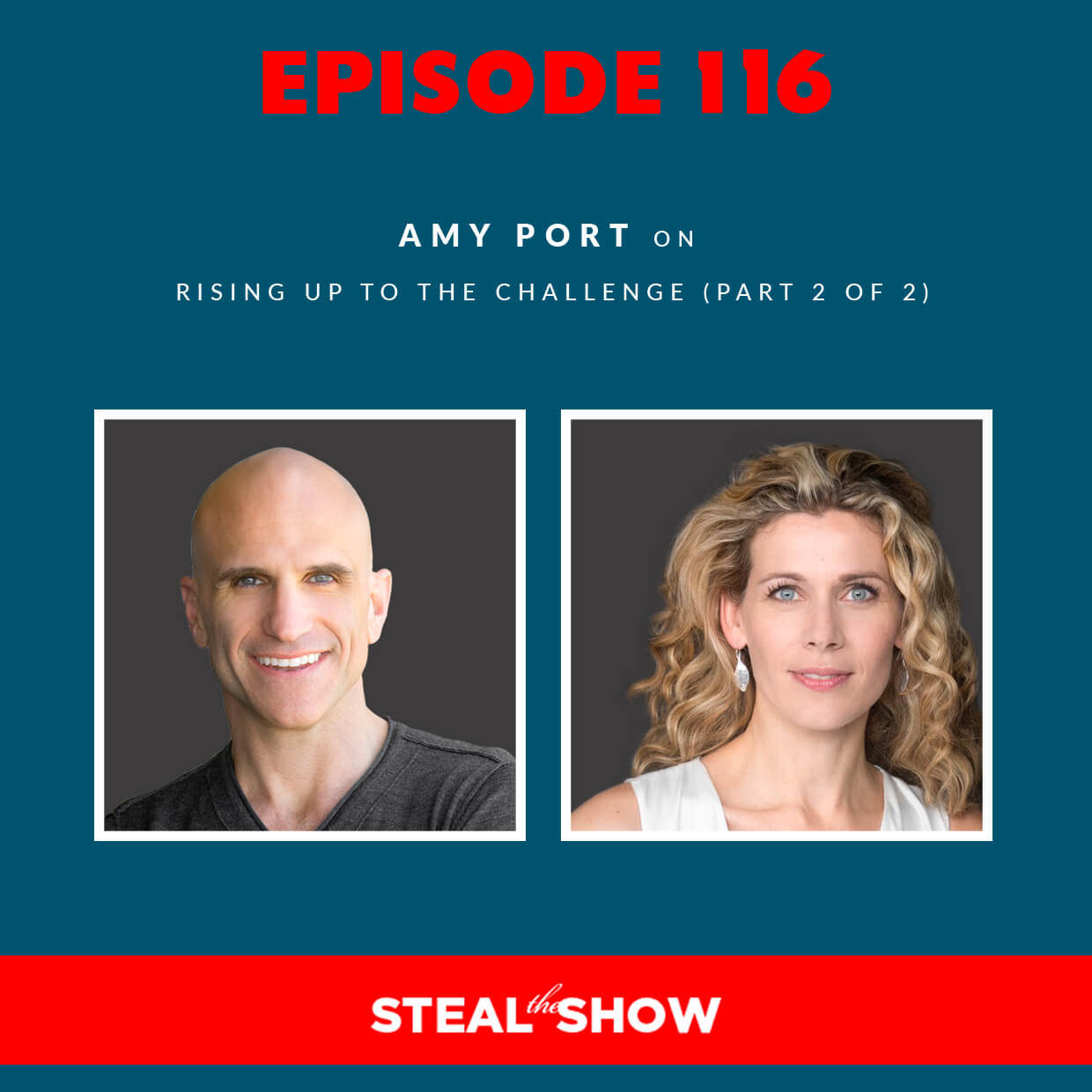 Listen Now
(click to tweet)
On today's episode of Steal The Show, we are joined by Amy Port for Part 2 of our conversation. Amy is the Co-Founder & President of Heroic Public Speaking, and today she unpacks the mechanics behind the keynote we delivered at the National Speakers Association Influence 2018 conference.
Tune in to hear the principles we apply to rehearsal, so you too can deliver the same caliber performance.
Last week's episode, 115 Amy Port on Writing and Performing a Killer Keynote, can be found here.
(click to tweet)
Steal The Points
Meaning comes from fulfilling commitments beyond what we think is possible.

Find the line between self-expression and respect for the character.

Surround yourself with collaborators and helpers to empower you to do more.

What's interesting is what's important. Try to speak and write about that.

The level of success is directly proportional to how much responsibility the person is willing to endure.