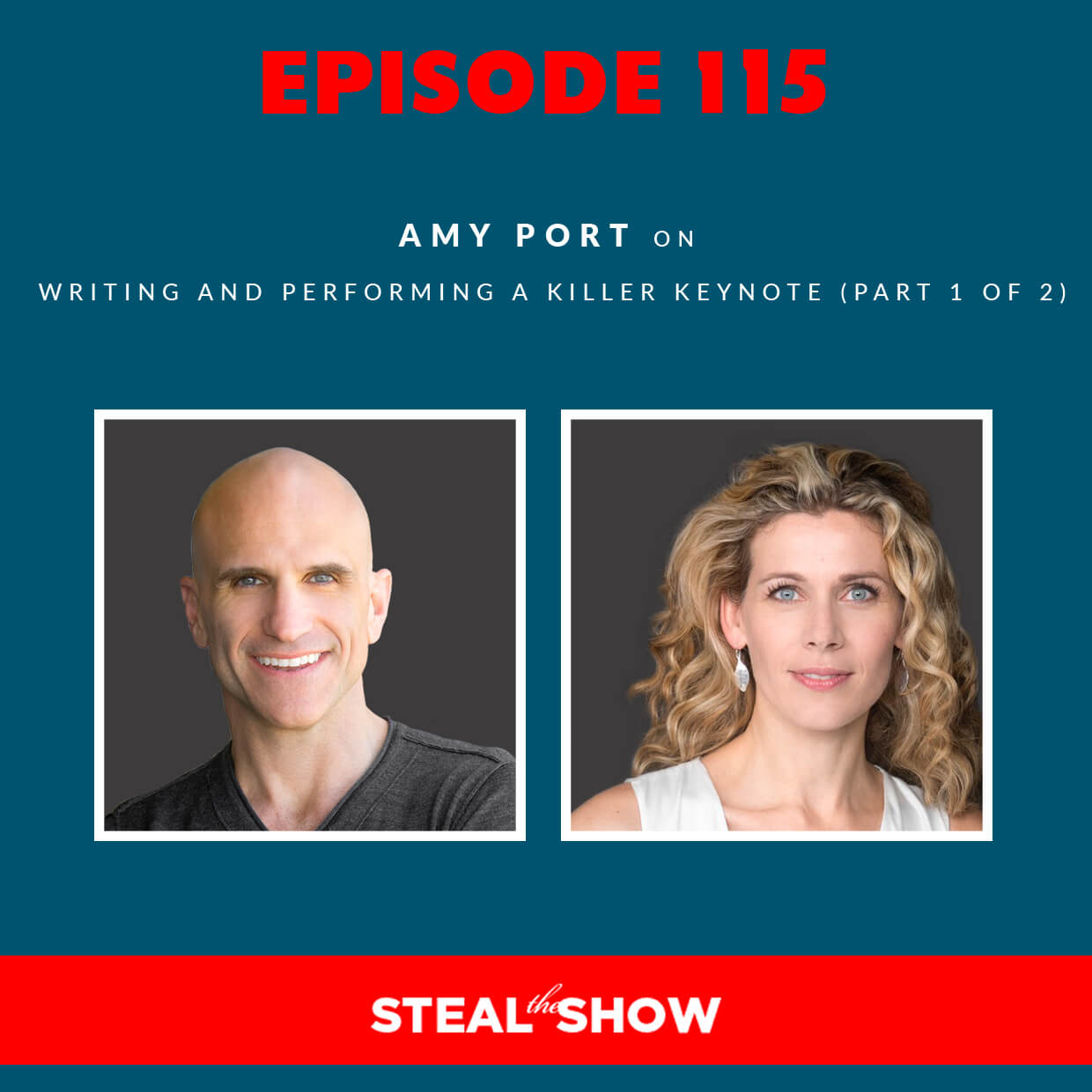 Listen Now
"If you're having to decide whether you should do A or B with your time—you should just wake up earlier." – Amy Port
(click to tweet)
We've all been to the convention, where we spend our days sitting in lectures back-to-back, listening to speakers read from their slides. It's undeniably forgettable, yet we find most abiding by this template when they're on stage.
So the question becomes: how do you abandon this formula to make a memorable speech.  
On today's episode of Steal the Show, Co-Founder & President of Heroic Public Speaking, Amy Port joins the show to deconstruct the keynote we delivered at the National Speakers Association Influence 2018 conference. By exposing the process, we reveal the approach necessary to build a killer keynote speech from the ground up. Or in this case, from the diner table up.  
Listen to this episode to learn how to apply these principles to your next speaking gig, no matter how big or small.
"Every choice we make—right down to what we wear—tells the audience how we want to be seen." – Amy Port
(click to tweet)
Steal The Points
People lash out in when they feel that their status is questioned.
Every artistic process has somebody at the helm.
Write scenes that use contrast and high-stakes to fill the room with energy.
Stay inside the lane of your strengths when collaborating.
Find creative challenges to demonstrate to yourself what you're capable of.